Showing forth His praises; I share my Life After Death Story, that happened during the Viet Nam War in April 1969. . .

This galaxy photo here is compliments of: Hubble Telescope, two galaxies collideing in the Stagittarius Constellation, # ESO 593-8,  650 million light years from Earth. 

"Where is the way to the dwelling of light, and where is the place of darkness, that you may take it to its territory and that you may discern the paths to its home?                                Job 38:19 -20 RSV 

"But ye are a chosen generation, a royal priesthood, an holy nation, a peculiar people; that ye should shew forth the praises of him who has called you

It was a million to one; but Clayton Peterson, a 1969 Viet Nam soldier lived and came "Out of the darkness into his marvelous light."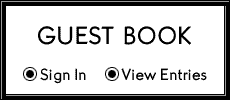 into his marvelous light:"  

I Peter 2:9 .